Overhead Power Line Protection
Keep yourself and your employees safe with power line protection
---
If you are planning external work around your property , painting the exterior or cleaning the roof etc, then you need to pay special attention to the position of power lines running in to your property.
To abide with regulation, any and all scaffolding and workers must be a certain distance from live power lines. We can install high quality insulated sleeves as a cost effective and safe way to make all power lines safe to work around.
The team at Ripple Electrical are fully equipped to install power line protection for you on any power lines running from the street across your land to your property, and also offer power line insulation services to other tradies including painters and builders looking to protect their employees on the job.
Power line insulation from Ripple Electrical provides:
The ability to erect scaffolding closer to power lines
A safe way to work at height around electricity cables
Ensures you comply with Worksafe NZ guidelines
We will also do a visual check of your power lines and connections and advise if there is any requirement for replacement or repair of your power lines.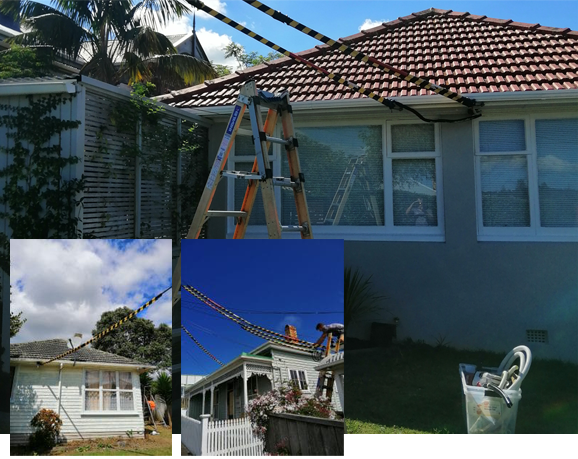 ---